Dedicated
to best equipment
The history of RÄZO is based on the experience of top drivers who have won the Japanese Grand Prix andWe started by competing in N1 racing
(a race for mass-produced touring cars with a severely limited range of modifications).
The first development was the shift knob and pedals, the most important interface between the driver his or her car.
The starting point of RÄZO is "how to get the best performance out of a production car, not a racing car".
RÄZO provides the highest quality performance for your car.
Let's post
your favorite custom car
with #RAZO !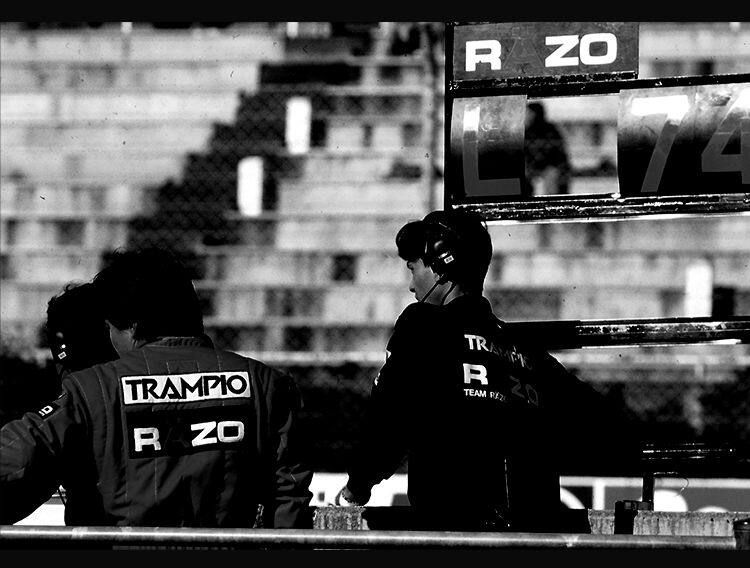 Authentic Shape Trained in Practice
The know-how gained through participation
in the best touring car races has been fed back to us.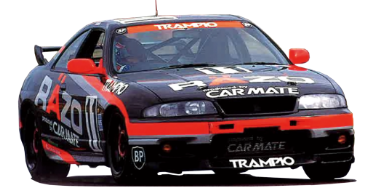 1986
With the help of racing driver Tomohiko Tsutsumi as an advisor, the shift knob, steering wheel, and pedals have been made available to the team. The company launched three types of products. The concept was to create parts that would serve as a connection between people and cars.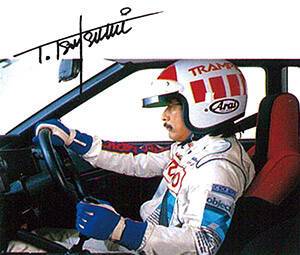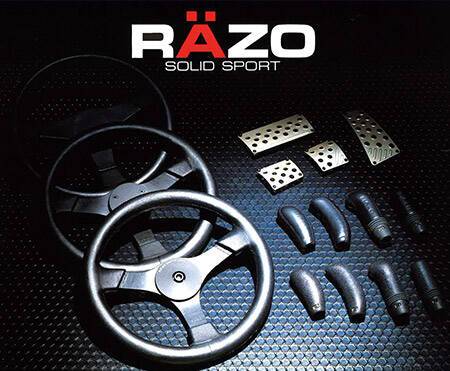 1991 - 93
Competed in N1 Endurance Series with RAZO TRAMPIO CIVIC (EG6).
Won the series championship for 2 consecutive years in 1991 and 1992.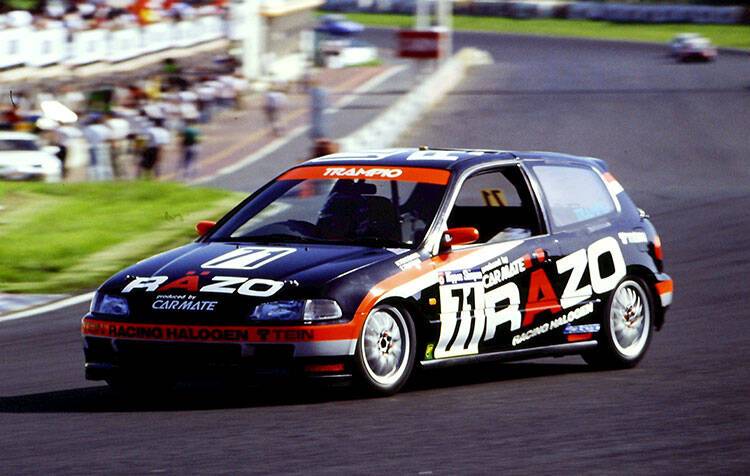 1994
TRAMPIO RAZO R32 Skyline GTR, entered in the Super N1 Endurance Race.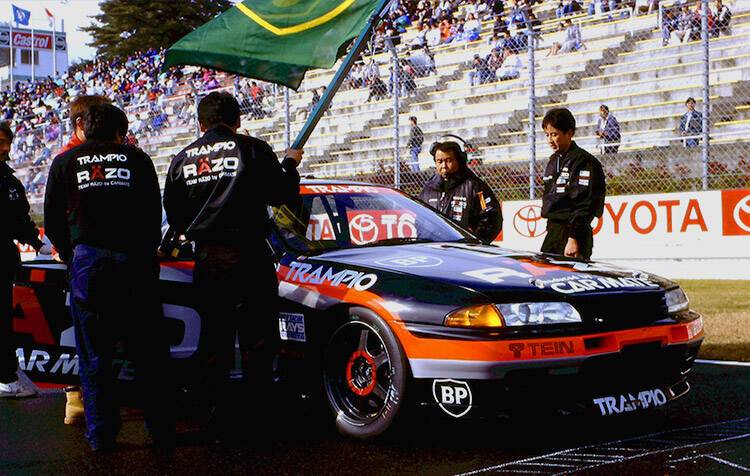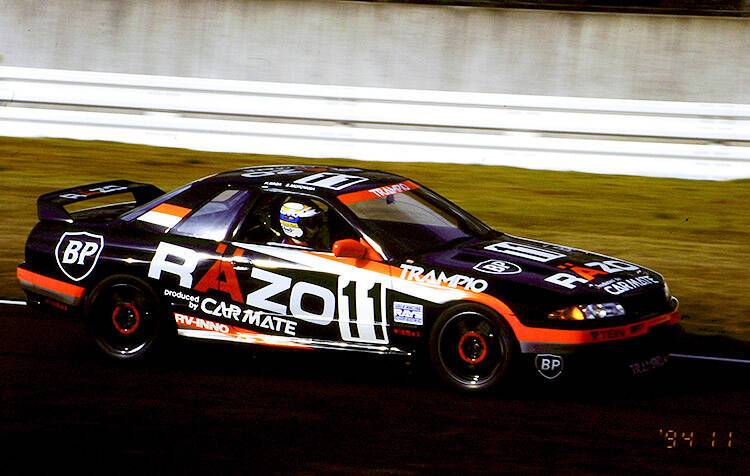 1995
Entered Super N1 Endurance race in TRAMPIO RAZO R33 Skyline GTR and won the 2nd round in Sendai Highland on April 30th.
This was the first official win for R33GTR (according to RAZO).
This year, R33GTR continued his good performance and won the series championship between R33GTRs.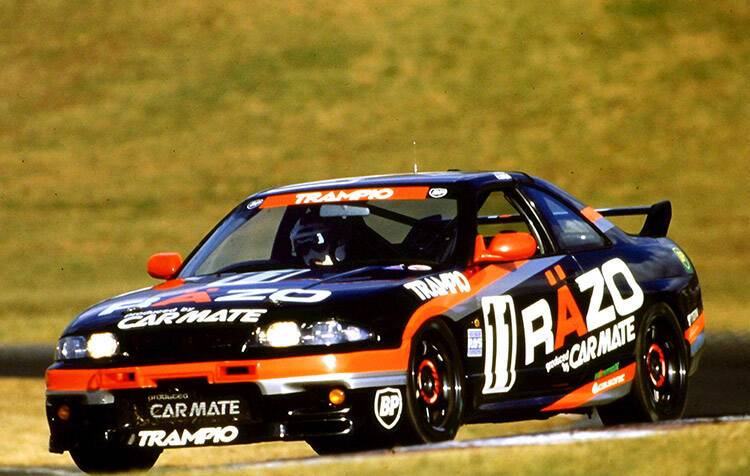 1999 -
Developed a drift knob with Yoichi Imamura as an advisor.
The heavy weight knobs that RAZO was focusing on at the time were proven by Yoichi Imamura to be effective in drifting.
This is the reason why the heavy weight knobs are accepted by the drifters.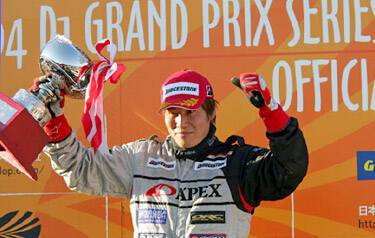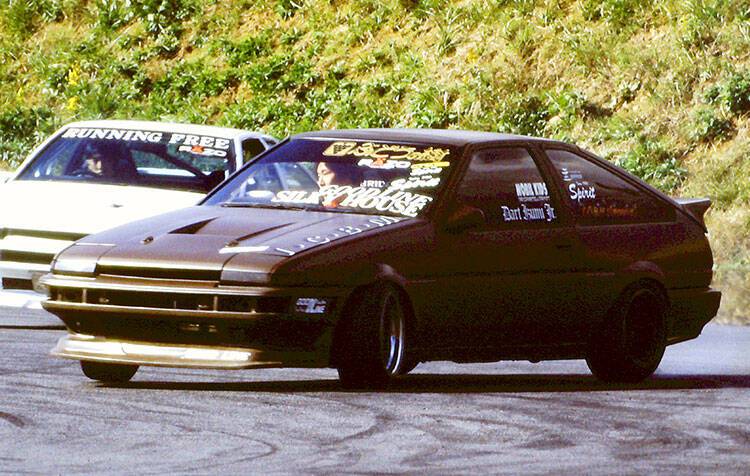 2001
The C-WEST RAZO Silvia competed in the All Japan GT Championship. The C-West RAZO Silvia made an appearance in PlayStation "Gran Turismo".
Even though it's a virtual world, there was a lot of talk about being able to participate in an actual race car.
Signed with Taikichi Yamamoto as an advisor.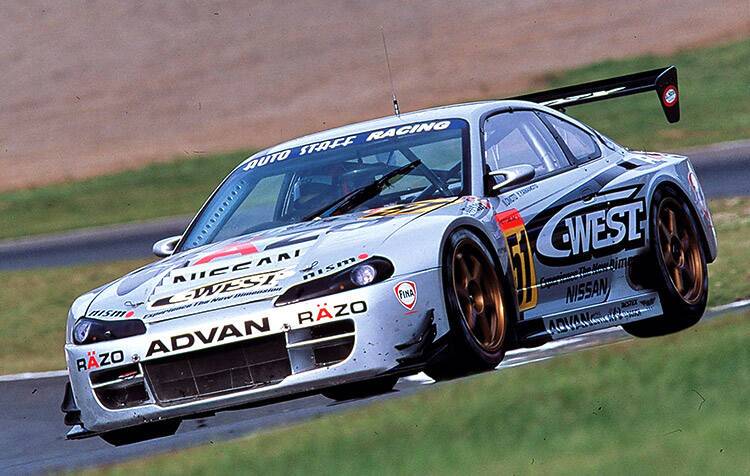 2009
participated in a youth development karting program that supports junior racers who want to become future F1 drivers. Junior racers participate in kart racing with the sponsor's logo on their backs.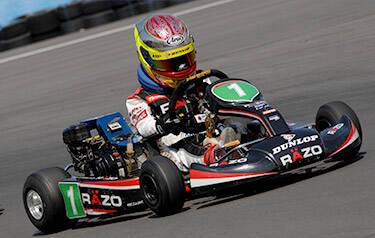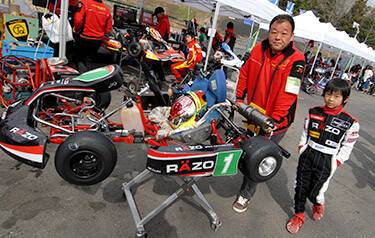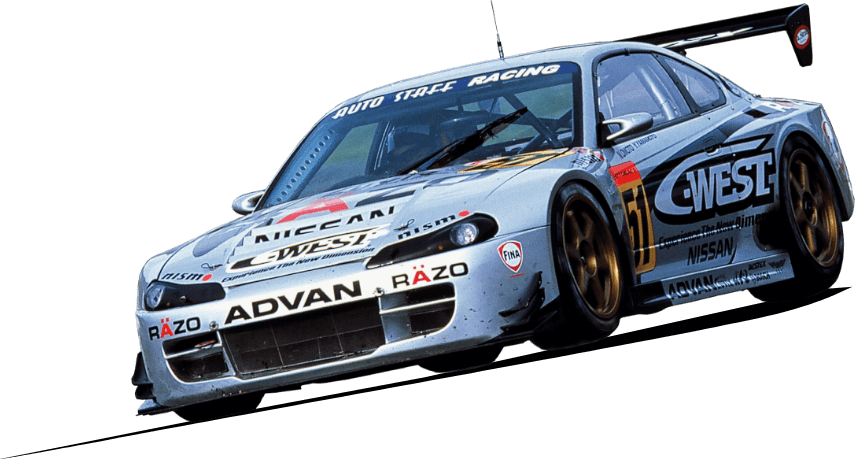 ADVISORS
RÄZO always invites active racing drivers as advisors
to give us feedback on their insights while using our products in practice,
which we use to help us develop our products.
The following is an introduction to our RAZO advisors.

The popularity of RAZO is very strong in the U.S.,
where there are many Japanese car customization fans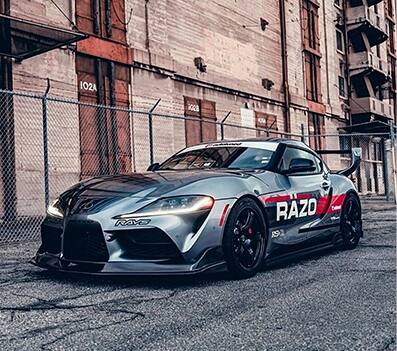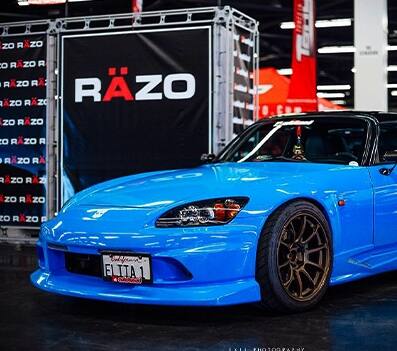 It was in 2000 that RAZO entered the United States, a major automotive powerhouse and the home of car customization, in earnest.Car Mate USA, Inc., a subsidiary of Car Mate Corporation, the parent company of RAZO, started selling RAZO brand products. In this year, Car Mate USA began exhibiting at the world's largest customized car show, "SEMA Show" as a Japanese brand (consecutive exhibits after that).In 2001, the first movie "Wild Speed", in which Japanese custom cars played an active role, was released and the main cast appeared in custom Supra, RX-7, and Silvia cars, which accelerated the customization of Japanese cars in the United States. The boom continues to grow. Since then, the boom has continued to grow and RAZO is still a popular premium Japanese brand for Auto Accessories.